REIMAGINE your Wound Care . . .
Safely secure ALL your dressings without tape!
• Adjustable, can remove and reapply
• Adds controlled compression
• Decreased incidence of dehiscence
• Clean with soap/water, air dry, reapply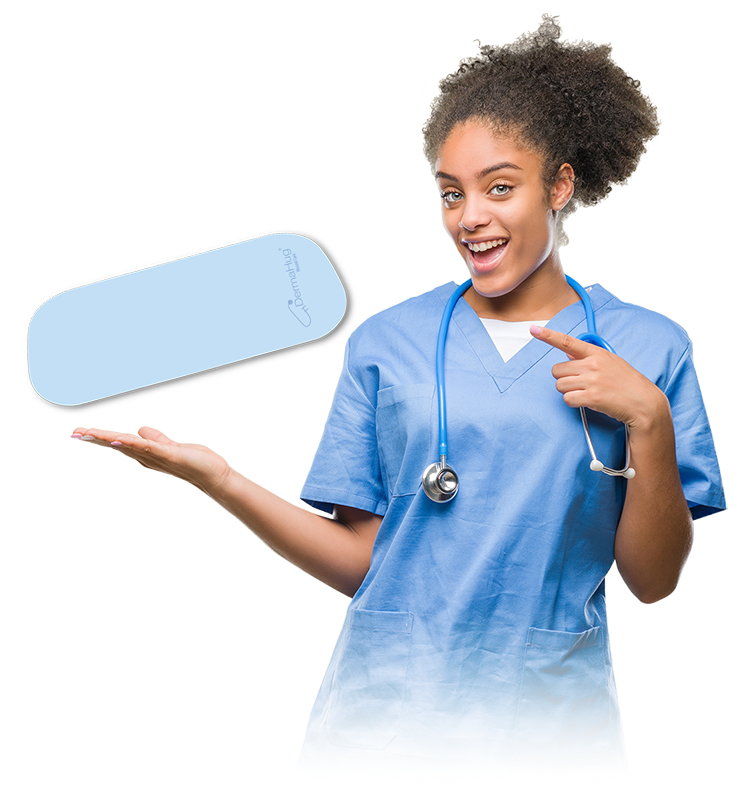 Can be worn in the shower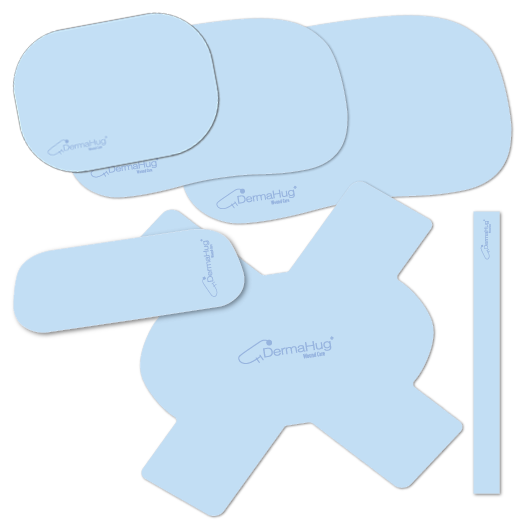 The extended wearable that is easy to apply
The DermaHug device can be worn continuously for 2 weeks or more.  It is hydrophobic and may be worn in the bath or shower.  It can be adjusted, removed and reapplied.  If soiled, it may be removed; hand-washed with mild soap and water, rinsed with water, patted dry or allowed to air dry, then reapplied. 
It can be trimmed to fit for creative applications.  All you need is sharp scissors!
Patients love wearing the DermaHug.  It is extremely comfortable, conforms to body contours and does not bind in clothing.  Once removed, there is no residue.   
And . . . most importantly, it DOES NOT cause contact sensitivity reaction or skin stripping.
LEARN MORE: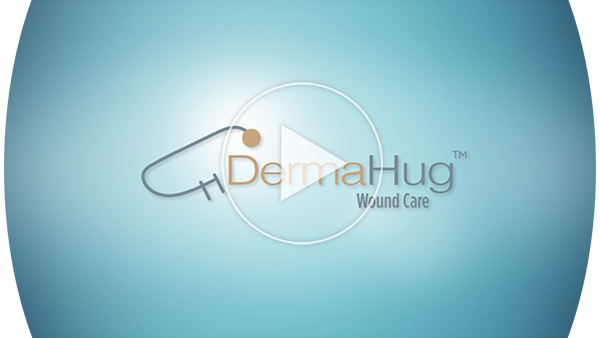 Trusted
by wound care professionals and patients

around the country.